Grass type pokemons are going to «bloom» this weekend!
Author: Lenaj, Cybersnake - 05th May 2017 09:47 pm GMT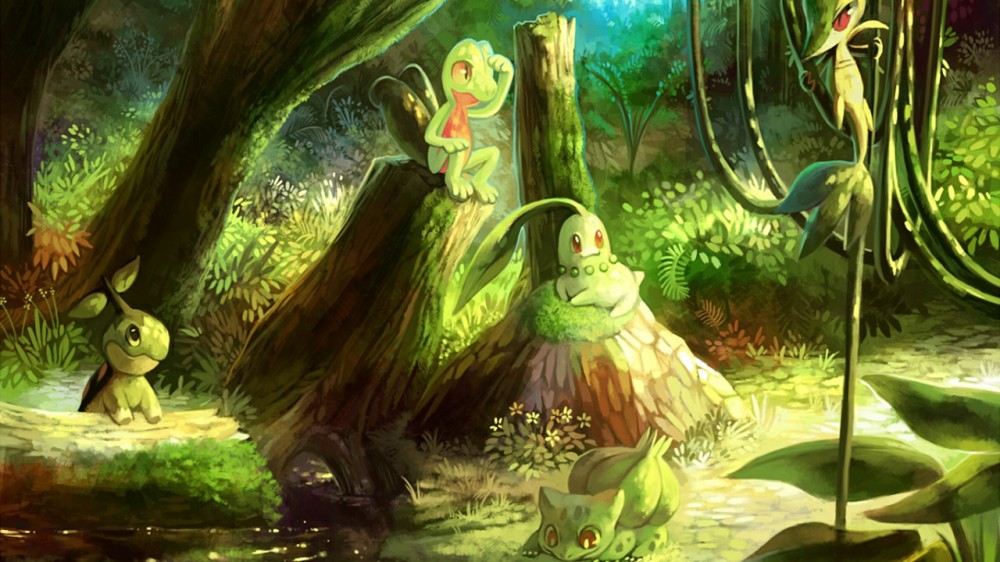 Hello, trainers!
Spring has come, and now it is even more pleasant to catch pokemons while enjoying the first sun rays… Grass pokemons love warmth as well, and this weekend is marked as the period of their worldwide bloom! Be ready, grass type pokemons will have increased spawns starting 5th of May!
According to Niantic's report, this event will be short and will last only during the weekend (from May 5th to May 8th). We won't see any other particular bonuses during this timeframe, but there will be one pleasant surprise from Niantic – Lure Modules will last for 6 hours instead of the usual 30 minutes!! So, if you have a few we definitely suggest to use them, several rarer pokemon will surely show up!
Taking into account the success of the Water festival, we assume that this event will be well received by the trainers even if it is planned only for a short period of time. A Mini-Grass festival is a good strategy from Niantic to fill the gap between big events. And we approve!
If you are keen on catching Chicorita or Bulbasaur – this weekend you have all chances to fulfill your dream! Take on your trainer's cap and go outside with your family and friends! Catching those grass type pokemon while enjoying the Spring warmth, what can be better? Maybe a 2000cp Exeggutor? But that's a different story ;)
Have fun, and tell us if you did catch it, we'll be sure to share our experiences on twitter!
This is the list of all Grass type pokemons that could be affected by the event:
Bulbasaur
Ivysaur
Venusaur
Oddish
Gloom
Bayleef
Meganium
Hoppip
Skiploom
Jumpluff
Sunkern
Sunflora
Vileplume
Paras
Parasect
Bellsprout
Weepinbell
Victreebel
Exeggcute
Exeggutor
Tangela
Chikorita