Site updates
Author: Cybersnake - 19th Jan 2017 12:00 am GMT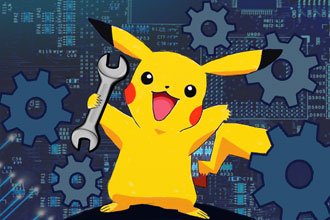 Hello trainers!
We're happy to announce our first round of updates to the project. We're glad to keep making the service better and more useful to everyone.
Visible additions:
Added profile page where users will be able to change their nickname and passwords
Created and added site logo to the project, updated header image for large devices
Created and added favicon to the project
Added new header image for small devices (mobile phones)
Adjusted page titles to <pagename> | Pogostop
Adjusted link to facebook page in the footer
Modified main background size, now background should look ok on very large pages
Modified slightly large project logo (removed R symbol from Pokemon Go logo) and adjusted it's position to the center of the page
Added first event news
Adjusted profile menu to support new settings page
Added animation to main-menu, profile menu
Created and added the following images to the project: site-updated news image, question mark image, added new markers images for map page, adjusted pokegyms/pokestops images
Invisible additions:
Adjusted redirects for login/login with services, now users will be redirected to the page where they logged in, new users are redirected to their profile settings page
Enhanced and corrected project pages layouts/pages inheritance, now it will be much easier to implement new pages to the project
Implemented static versioning for js/css files, now user cache won't hinder project updated files
Adjusted page internal layouts (css adjustments)
Removed css inline styles and remove internal styles where needed
What are we focusing on next?
We'd like to bring more useful content to our site, we're working on new informative tables like how to gain exp in the game, distances for eggs, exp and items that you get per level and of course the pokemon stats table and a few more..
We will be working on a F.A.Q. page and a guide on how to use our map, it works, but nobody put any markers yet, seems like we'll have to show you how ;)
We are also working on some project features that aren't visible but are critical to the project, like dynamic news addition, since at the moment it's hectic to put new news on the site, like this one.
And we also need to set up several pages like copyright and Privacy policy pages.
This is it for now, but we'll be back soon with more updates and news.
Have fun and stay tuned.
P.S. We've also added 3 info tables already (Earning xp, Trainer lvls and Moves list), and to complement new additions we've adjusted the menu with a new option 'Tools' (on mobile devices also).