A summary of the Lure Party
Author: Lenaj - 15th Jan 2017 12:00 am GMT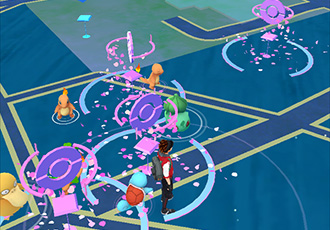 Hello, trainers!
On thursday, january 5-th, we arranged a lure party as we announced on social media!! The event started at 17.00 P.M and for a three hours span you could have seen 3-4 lures working simultaneously.
During this time the participants have spent a lot of pokeballs, and of course, have caught a lot of Pokemons! We have met a lot of Charmanders, Bulbasaurs and Squirtles, their second evolutions also and we also found Growlith, Machops and Nidorans, males and females, we checked!
We had a good time, with jokes, music and showing off our toughest friends, we are sure that in the future our events will be even more jolly and exciting!
Check out the news on our facebook/twitter pages - don't miss our future events! ;) Have a nice day and see you soon!!
P.S. This was our first event as a grand-opening of our project. Perhaps in the future we'll have a separate events page for all of you to post on.